There are a few steps we need to do to check to see if your Mac needs to be updated, please follow the steps below.
**Please save what you are working on as your device will require a restart after updating**
**Our first check is to see if you need to update your operating system to Catalina **
Please click on the Apple on the top left, then click on About this Mac. The screen below shows an example of what operating system you are on. If you are on Catalina please move to the next steps. If you are not on Catalina please click on this link and follow the instructions to update your operating system.
**This update could take some time depending on what operating system you are currently on**
**If you are already on Catalina please follow the instructions below, we want to make sure you are fully up to date **
Open up GCISD App store at the bottom on your dock.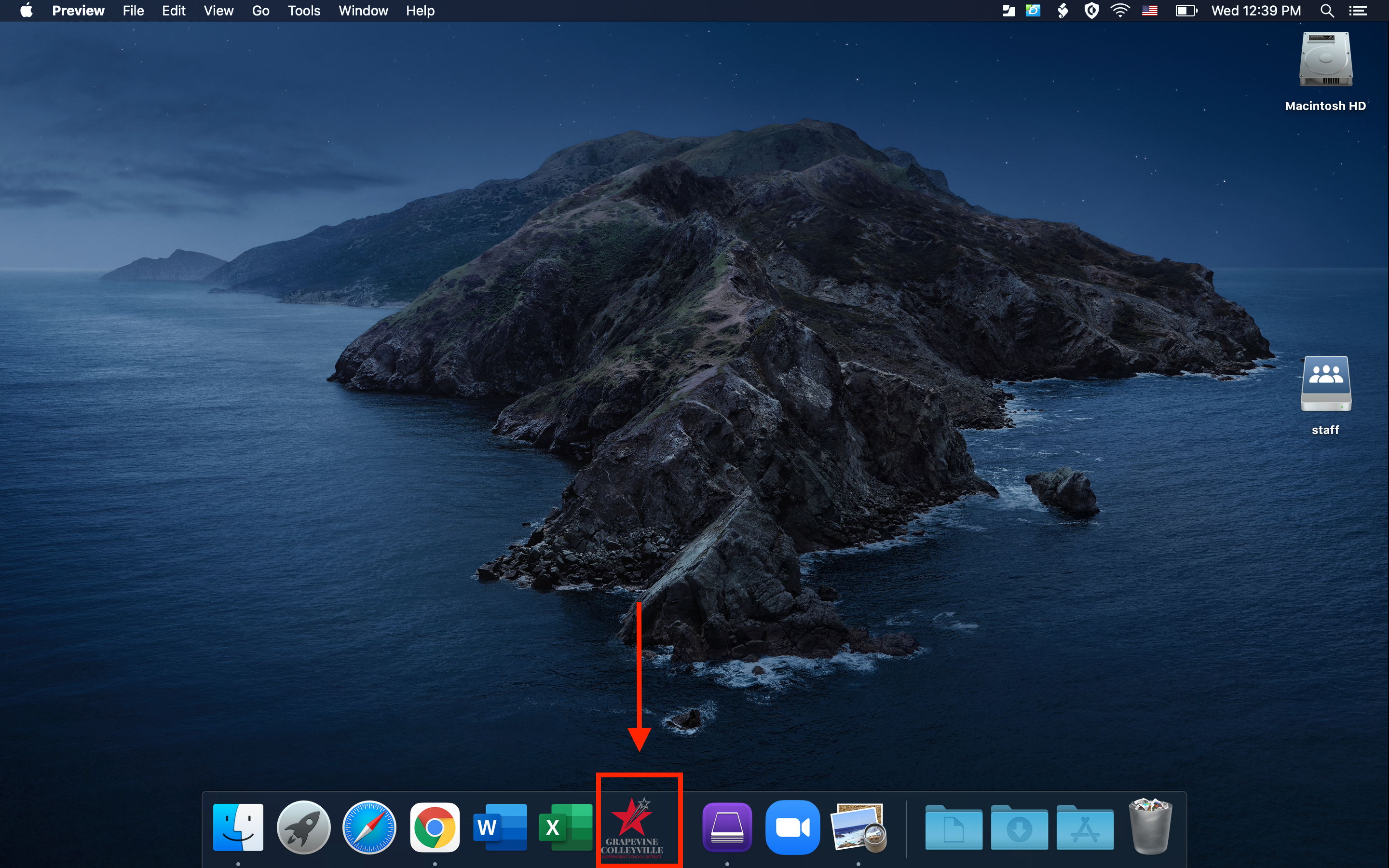 ** If the GCISD App store is not on your dock you can find it in your applications folder in finder**
In the GCISD App store please look for Install macOS Updates and click Update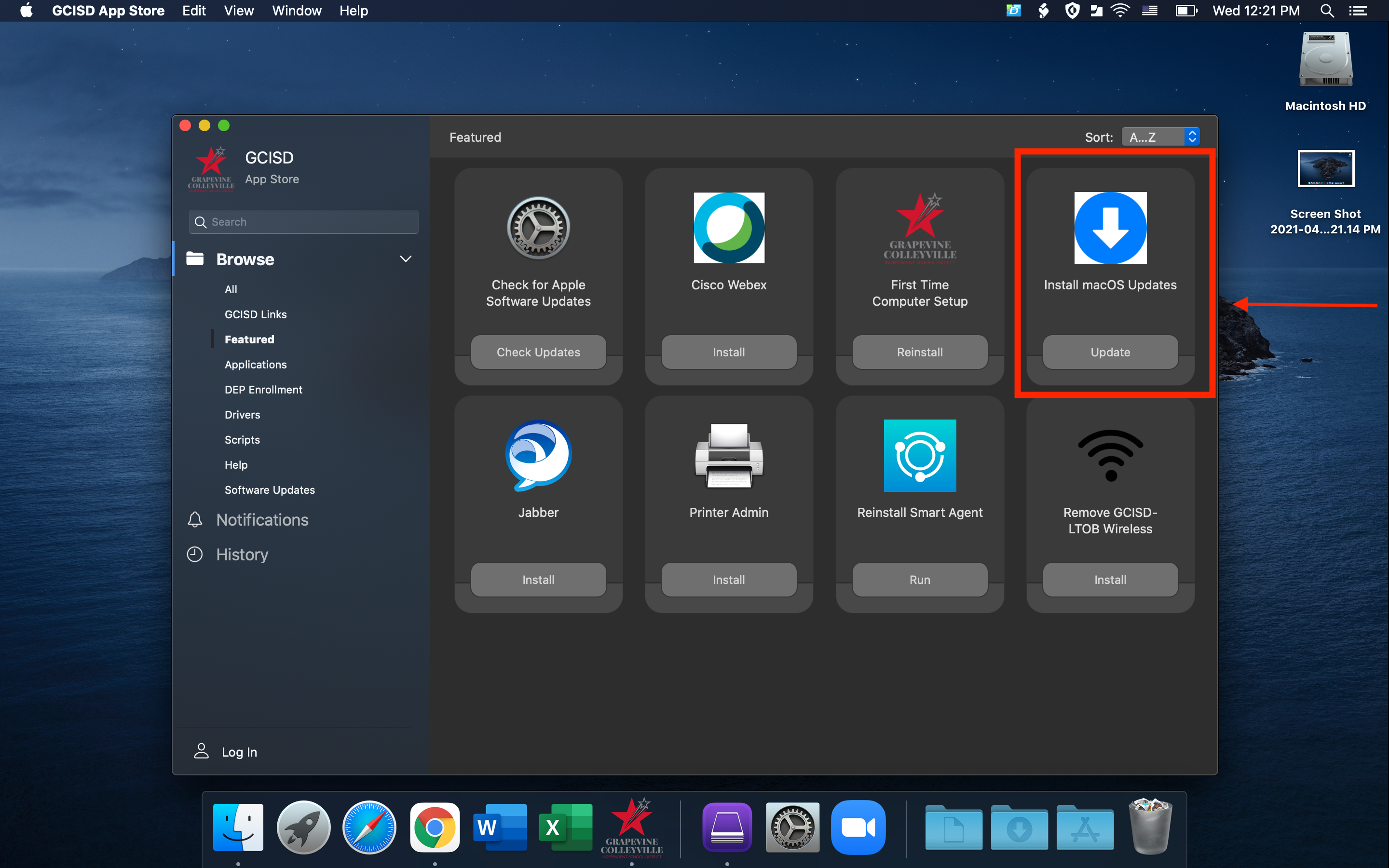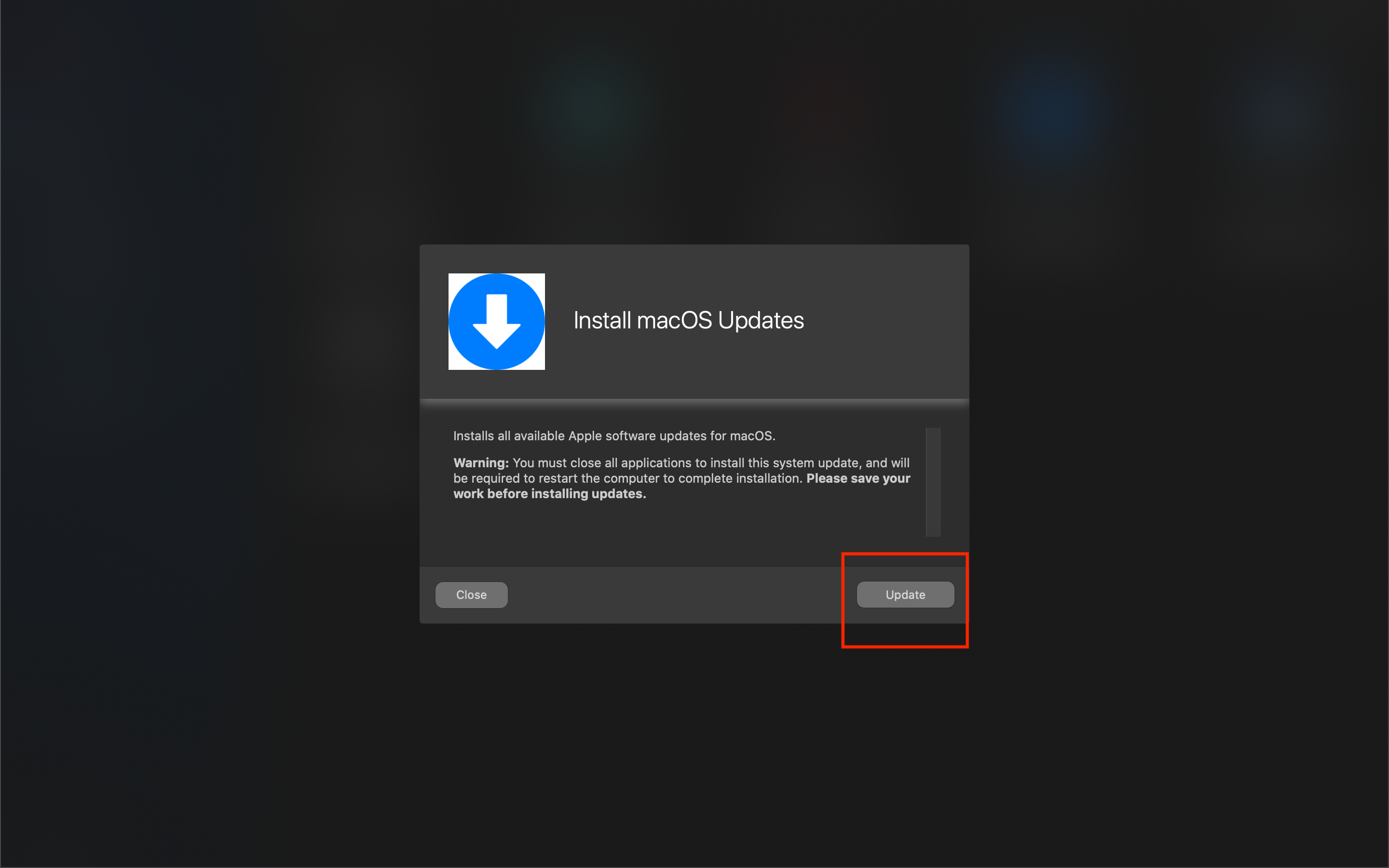 When the update finishes you will get this message:
Your computer will restart automatically after 5 minutes. Remember to save anything you're working on and log out.